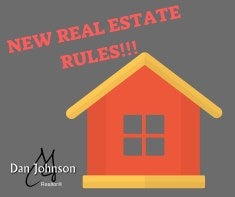 And then it was June 15, 2018…
Did you know that the way you buy and sell real estate has changed?
Due to the recent ban on dual agency, you will no longer be advised to call the listing agent, jump in your car, and go meet them at your potential dream home. Listing agents are able to provide only factual information when approached by people interested in their listings. In fact, you won't be given any advice by any agent until you are made aware, by a REALTOR®, of changes in representation and formalize an agency relationship. New disclosures, new rules, new way of buying and selling real estate!
New Forms - Real Estate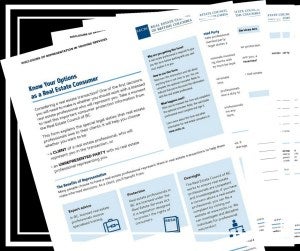 The key change is that you will want to select your REALTOR® prior to searching for a home. Your REALTOR® always has been, and now is even more so, your "go to" resource. If you have questions about a particular house you're interested in… ask him or her to make inquiries on your behalf. That's what they are there for!
In an effort to make everything clear, legislation changes were made to protect the interests of individuals in real estate transactions. Those new rules began on June 15, 2018. Some of them may seem overly unnecessary, but with all change, a period of adjustment ensues.
For more on the real estate rule changes…
If you have any questions at all, please don't hesitate to call or email me. My job is to help you navigate the process, make it run smoothly, and to work for your best interests. I have always provided the utmost honest and supportive service for my clients, and that will never change… even as the industry does.
For more information about the new rules, you can also visit the Real Estate Council of British Columbia website 
https://www.recbc.ca/
.